Ball-Gown Sweetheart Floor-Length Organza Quinceanera Dress With Embroidered Beading
#4556
Product Reviews
Write a review
Krysta McKenzie
2019-12-02 17:59:16
the material was not itchy. The dress was durable and fit perfectly. I would probably recommend a petticoat uder it I was thinking it was going to be a bigger. Delivery was great. Great first experience

anna.tolgyesi
2017-02-28 14:37:54
The evening dress, that you have manufactured for me is beautiful.
I only have a small problem with it. I wrote my body sizes to you and when I tried it on it turned out that it's too wide at the whist and it's length is too long as well I corrected the size differences on your site and attached two photos to my e-mail.

memyselfhouse80
2017-02-17 20:36:53
The dress came in very quick and was made well. My daughter loves it.
Patricia
2016-04-10 20:50:54
Beautiful dress to my daugther. Got in time.

stephanie pollard
2015-11-19 03:42:10
I brought this dress for my wedding day and I admit I was scared buying off of the internet. When it arrived, it took my breathe away and all worries melted away!!

lenben2015
2015-06-02 11:02:09
It is a beautiful dress and I can't wait to wear it at my wedding. The only downside, for me, is the amount of tulle. Im short. It's very poufy! Impressive work on the quality of the gown. It is very well made!

sjdonovan92
2015-04-25 18:53:18
This dress is absolutely GORGEOUS! I got it in dark green with ivory embroidery. The dress was made with my custom measurements and shipped to me within two weeks! It fits like a glove! I wore it in my senior voice recital. It was so comfortable and it looked beautiful onstage. I will definitely be purchasing from this website again!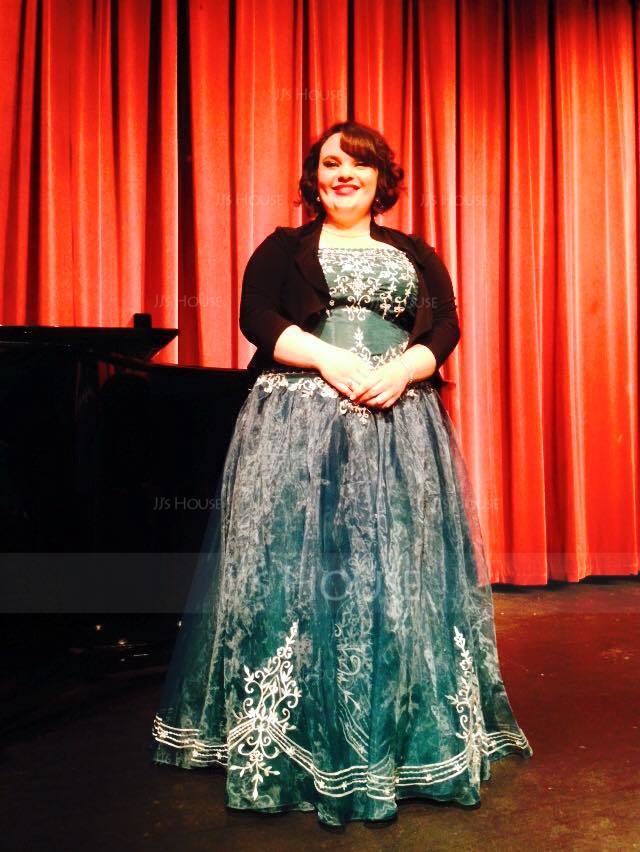 jess.wistoft
2015-03-20 18:24:59
VERY good for the price! The skirt was not as full as the original gown this one is based off of, but the beadwork is so very accurate and well done! Very good quality for the price. Will definitely order again!

kyrahm
2014-11-23 01:58:05
dress exceeded my expectations and recieved lots of compliments for it. will difinitely order from JJ's House again! worth the money and shipping was very quick.
Om_7asoon
2014-09-28 09:22:11
My husband & I searched for a dress for me to wear to my brother's wedding in our local malls, but majority of the dresses were overpriced and not so unique, also none of them were what I wanted. The wedding date was getting very close, in less than 2 weeks, so I was so nervous and tired!! I already knew about this website but I was very skeptical about buying online & worried about not getting the dress to fit me and might need additional cost to alter it. And OK to be honest I did not believe the reviews and I thought maybe they are fake reviews. BUT OH MY I was SO WRONG!

First off, I contacted them to make sure the dress would be done in time (we had a holiday coming up in my country and the post office would be closed) They assured me it would arrive in time if I ordered the same day with express shipping. I took a leap of faith and I placed my ordered, I ordered custom size in the same color shown. They kept in touch with me through the process, and answered all my concerns very quickly. I placed my order Sep/15 and it arrived in my hand Sep/28 !!!! I think that's speaks for how great & fast their service is!!

The package arrived and it was so small I got nervous how can a dress that had a full-looking skirt fit into that!! So moving on I opened it, it was packed nicely, and took it out of the protective plastic bag and I held it up to see. OMG the dress itself is more than GORGEOUS!! That moment I was just breath taken how beautiful and how well made it is. The fabric feels and looks expensive, the color is amazing, the sewing is so professional, and the beading and embroidery are perfect. The custom measurements fits me perfectly, does not need any alteration, even the length is perfect with the heels. This is a high quality dress that I cannot describe how beautiful it is person and well wroth its price!! I want to HUG the seamstress(s) who made my dress and all the JJhouse staff!! LOL

Will I order again? YES, YES, and YES!! I will be your customer for life from now and I will no longer walk the malls here to shop for my occasion needs, I'll just go straight to your website for both my needs and my daughter's (I wish I ordered my DD's flower girl on the website too but next time I will). I attached my photos of my dress, and honestly it's more beautiful in person than the photos!!

THANK YOU so much guys, for everything you've done. I was nervous but I'm so glad I decided to order, now I want to be your customer for life!!

HUGS! <3 <3 <3